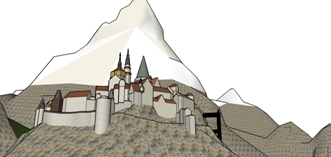 Both images are from the same camera position in two different models. One is from my
castle
and the other from it's
region
which is another file containing a low polygon version of the actual castle.
Camera Memory
Ever wanted the same camera position in two sketchup windows e.g. to compare changes? With two clicks this plugin saves the camera parameters in an external file from where they can be retrieved with another two clicks. This even works between windows and after restarting computer.
---
Camera > Put To Memory
Saves current camera position.
Camera > Retrieve From Memory
Use saved camera position.
---
Download script
Download script
Installation: Save file to plugin folder.
Example of models
---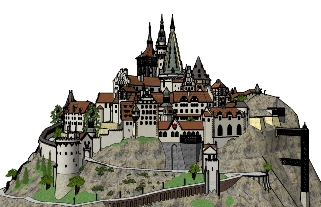 Castle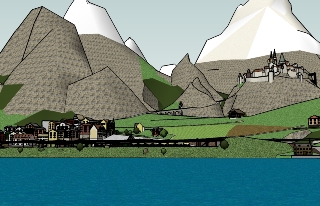 Castle Region